NORMAN, Okla. — Teams went through Conference Championship action in the National Football League over the last few days, and the season of overtime featured two overtime playoff games on the same day for the first time ever, both in conference titles, no less. They included a pair of victories by road teams, setting up Super Bowl LIII between the New England Patriots and Los Angeles Rams, both No. 2 seeds from their respective leagues.
Of the 30 Sooners on NFL rosters, featuring 19 different teams, only a handful remained, a pair in live action, in contention for the ultimate prize entering this past weekend.
OUInsider.com now takes a look at how both of them fared.
(Follow all things Sooners — take five seconds to sign up for our FREE Sooners newsletter now!)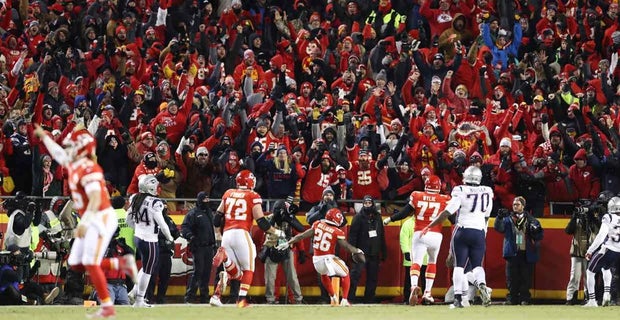 Williams finished his season as strong as anyone in the league, seizing the No. 1 running back job for the Kansas City Chiefs down the stretch and, pun intended, running with it. In this classic AFC Championship Game matchup between the Chiefs and Patriots, he scored a trio of fourth quarter touchdowns, none more important than his 2-yard burst up the middle that put his team up 28-24 with 2:03 to play. Prior to that, Williams hauled in a 23-yard screen pass from quarterback Patrick Mahomes—that gave the Chiefs their first lead of the game at the time at 21-17 with 7:45 remaining. His first score and their first TD connection trimmed a 10-point deficit to 17-14, as he grabbed a 1-yard pass in the end zone from Mahomes just seconds into the fourth quarter.
"Every team's going to be different year-to-year," Mahomes said. "We've got a lot of young guys on this team. It hurts. It hurts everybody. We knew we had opportunities in that game and throughout this season. We put in the work. We know this can be a building block. It could be something that carries us into the future."
In all, Williams finished with 96 all-purpose yards and the three scores in the 37-31 defeat. He racked up five catches for 66 yards on eight targets, rushing 10 times for 30 yards.
LS James Winchester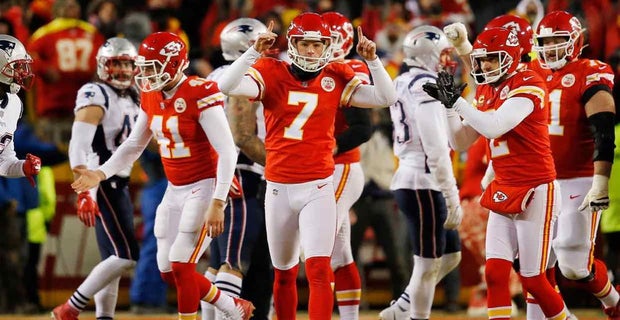 Special teams played a pivotal part in the AFC Championship Game, and Winchester did not disappoint in that regard. Most importantly, he delivered a good snap for the game-tying, 39-yard field goal at the end of regulation by Harrison Butker, sending the contest to overtime. Butker also converted all four of his extra point tries, which didn't feature any issues from Winchester. Neither did any of his snaps in the punting game, where Dustin Colquitt averaged 43.4 yards per boot on five punts. Colquitt blasted a long of 59 yards, pinning another inside the 20 at the 10-yard line. On another occasion following Winchester's snap, he punted one that skipped low to the ground and bounced off New England returner Julian Edelman for an apparent turnover before it was reversed.
Others on NFL rosters that didn't play:
LB Ogbonnia Okoronkwo (PUP)
S Steven Parker (PS)
*Note: Because no active former Sooners will be playing in the Super Bowl, there will not be an update following the festivities in Atlanta.