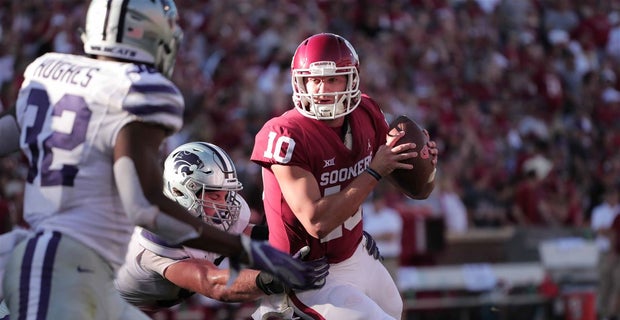 Oklahoma quarterback transfer Austin Kendall appears to be in an SEC hotbed this evening. Thanks to Instagram screenshots that spread like wildfire Monday afternoon, Kendall appears to be in the middle of a visit to Auburn. The photo is of his mother, Kim Kendall, at Auburn's football facility.

Auburn is in the hunt for a new starting quarterback after Jarrett Stidham left for the NFL Draft at the end of the season. Head coach Gus Malzahn took back play-calling duties late in the year. And if the Music City Bowl is any indication, the next starting Auburn quarterback will have plenty of opportunities to make a splash.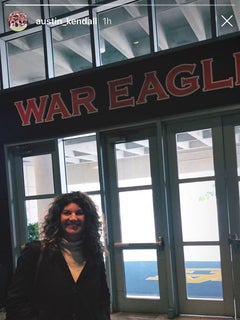 Kendall entered the transfer portal last week after the latest series of quarterback developments at Oklahoma. The Sooners are one of many schools in pursuit of Jalen Hurts and also have elite 2019 recruit Spencer Rattler coming soon.
Auburn has an elite recruit of its own coming to campus in legacy Bo Nix as well as other options already established within the program. Kendall battled for the starting Oklahoma job last summer after Baker Mayfield left it vacant. Kyler Murray won the job, and then the Heisman Trophy. This past season, he threw for 122 yards and a touchdown, completing 12-of-17 passes while playing in six games and starting one when Murray was punished for showing up late to practice and missing a class.
Kendall, who has played sparingly in only eight contests, has thrown for 265 yards and three touchdowns on 28-of-39 passing. He's also rushed 13 times for 29 yards.
Upon transferring, if he does so, he'll be eligible immediately as a graduate. He has two years of eligibility remaining.
Kendall is a former four-star pro-style quarterback out of Waxhaw (N.C.) Cuthbertson High. He has also been tied to West Virginia as new Mountaineers coach Neal Brown seeks a replacement for Will Grier and Duke with the need to replace Daniel Jones.